Friendly, Professional Advice & Services
At Amherstview Care & Cure, we do more than dispense prescription drugs.
Filling your prescriptions is just the beginning – we do a lot more, including dispensing friendly, professional advice and services!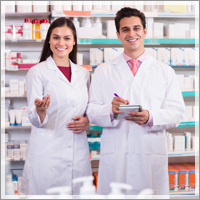 We know your medication will work only if you take it properly, so we have designed a number of ways to help make sure you do just that.
Don't use us just to pick up your prescription medications. Check out some of the other great services we offer to help you manage all your health and medication needs:
MedsCheck
FlavoRx
Blood Pressure Kiosk
Specialty Compounding
Custom Medication Packaging
Clot Control
Free Prescription Delivery
Post Office
Blister Packs
Diabetic Supplies

What You Need is a Pharmacy Close to Home!