Friendly Professional Advice & Services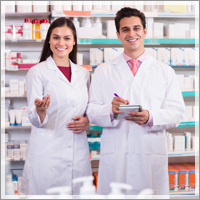 At Amherstview Care & Cure, we do more than dispense medicine. 
Filling your prescriptions is just the beginning – we do a lot more, including dispensing friendly, professional advice and services!
We know your medication will only work if you take it properly, so we have designed a number of ways to help make sure you do just that.

Don't just utilize us to pick-up your prescription medication. Check out some of the other great services we offer to help you manage your entire health and medication needs:
MedsCheck
FlavoRx
Blood Pressure Kiosk
Specialty Compounding
Custom Medication Packaging
Clot Control
Free Prescription Delivery
Post Office
Blister Packs
Diabetic Supplies

What You Need is a Pharmacy Close to Home!